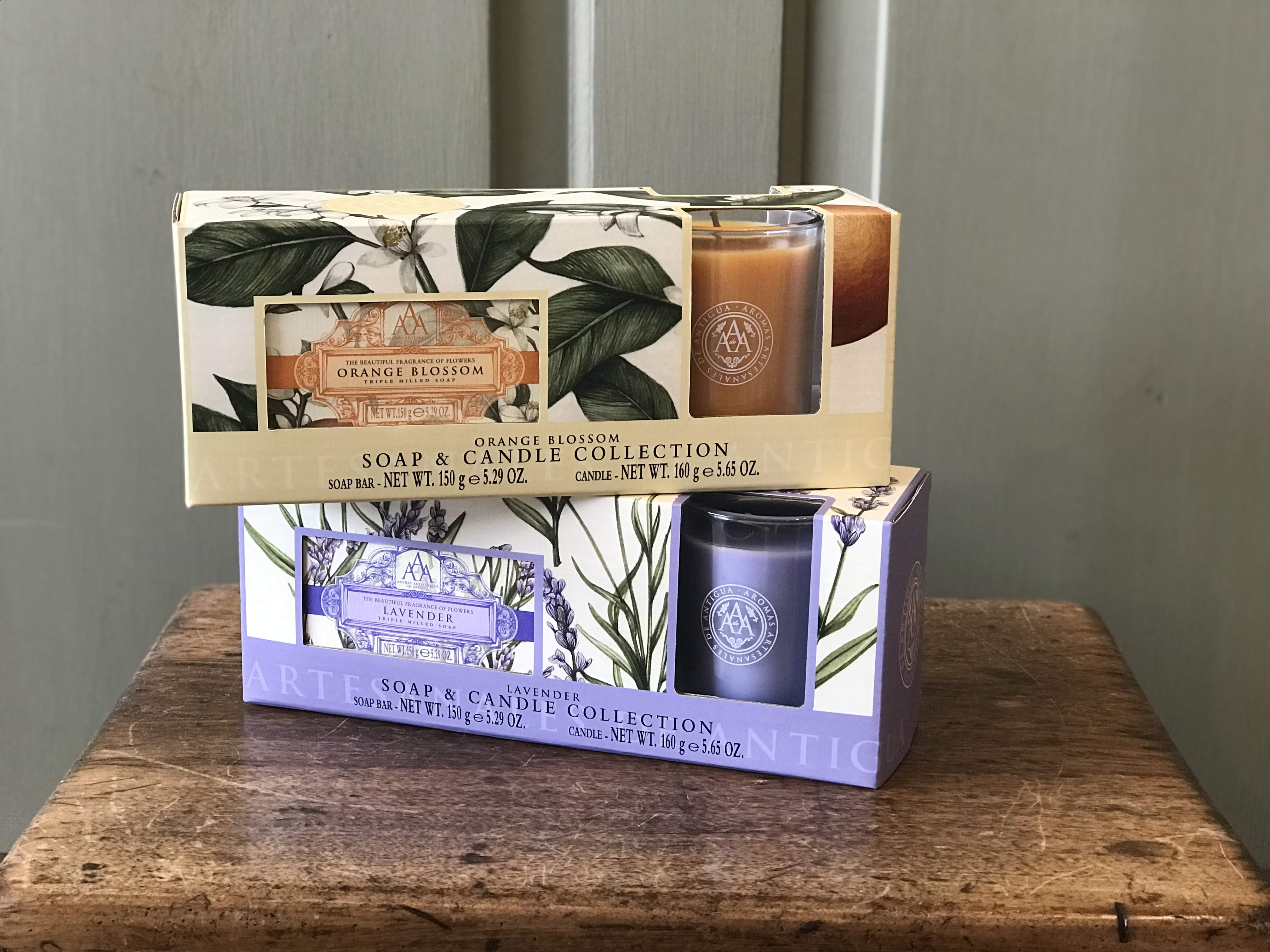 Soap and Candle Collections
£12.50
The perfect Soap & Candle gift set. You can now indulge in the White Jasmine or Lavender fragrance to scent your room while you pamper yourself because you deserve it! This gift box includes a triple milled soap bar and an exclusive AAA candle.
Soap bar 150g / 5.29 oz
Candle 160g / 5.65 oz
Fine scented white jasmine, floral notes including hyacinth and lily, and green spring-like undertones give this fragrance a rich freshness. A classic floral fragrance to encourage memories of sunshine-filled mornings.

Fragrant Lavender soothes, relaxes and creates a tranquil aroma that banishes day-to-day strees. Lie back relax and enjoy.