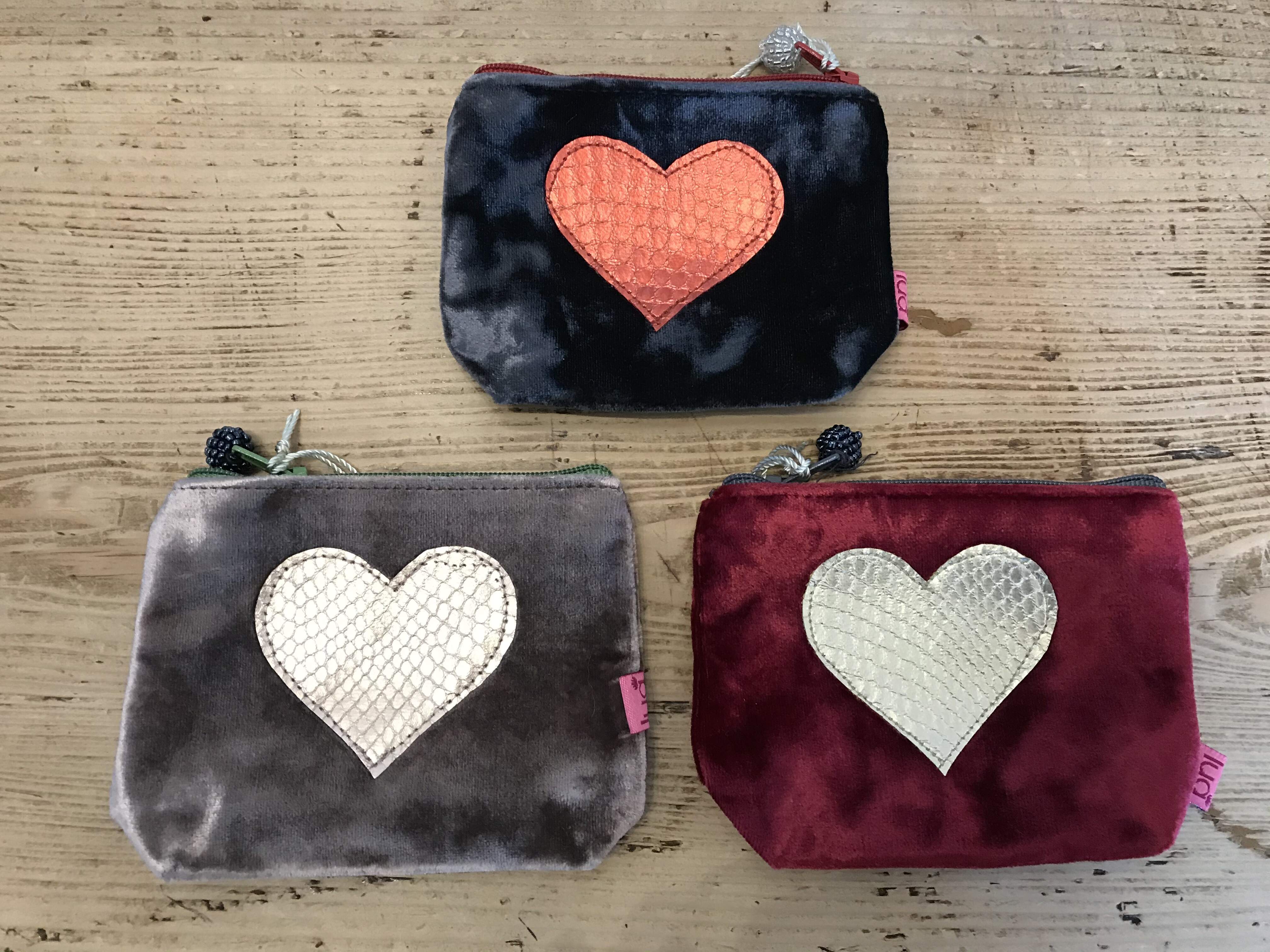 Soft Velvet Heart Purse
£6.00
We are very proud to stock Lua bags and purses. As a small UK company with an ethical ethos Lua work very closely with their factory in Vietnam ensuring that the staff their receive a good living wage and helping to raise prosperity in the local area.

This gorgeous silk velvet mini coin purse from Lua designs has a gold snakeskin printed faux leather heart hand embroidered and has the Lua signature beaded ball charm on the zip.


The size is approximately 9cm x 11cm.